Historical News


June 4, 2001 R&H
Chenjerai Hunzvi is dead

May 26, 2001 R&H
African Union treaty comes into force
May 22, 2001 BBC
Slavery row stalls UN conference
A dispute pitting the United States and European nations against African countries has slowed preparations for a major United Nations conference on racism. South Africa is leading an African bloc that wants the conference to label slavery "a crime against humanity" - a description which the UK, Spain and Portugal reject. The European countries and the US are also resisting African calls for some kind of reparations for the slave trade. More...

May 10, 2001 BBC
Modern Asians have African ancestors
May 9, 2001 BBC
Climate change led to evolution
April 28, 2001 allafrica.com
May, Month of Mixed Celebration for Africa
April 19, 2001 egyptrevealed:
City of the Pyramid Builders
April 16, 2001 BBC:
UN alleges DR Congo exploitation
April 12, 2001 CNN:
Violent demonstrations in Cincinnati
over police killing of an unarmed Black
April 12, 2001 BBC:
Mali's children in chocolate slavery
April 3, 2001 BBC:
Tanzania skin trade arrests
April 2, 2001 The East Africa:
How The US Promoted the Conflict in Congo
March 23, 2001 utah.edu:
Skull of New Early Human Relative Found in Kenya
March 13, 2001 BBC:
White SA farmer facing eviction
March 3, 2001 BBC:
Senegal prime minister sacked
March 2, 2001 BBC:
Leaders agree on African union
February 18, 2001 BBC:
Kilimanjaro's white peak to disappear
February 8, 2001 BBC:
UN warns over indigenous tongues
February 8, 2001 BBC:
Ghana's trapped slaves
February 7, 2001 BBC:
'Oldest ever man' revealed
January 16, 2001 NewAfrica.com
The East African Community
January 16, 2001 IppMedia:
Thousands celebrate as Mkapa, Moi, Museveni launch EAC
January 16, 2001 BBC:
An ape-man who lived more than a million years ago
had a taste for termites, scientists have revealed.
January 15, 2001 BBC
Hominid child discovered
January 13, 2001 BBC:
Teenage Nigerian girl to recieve 100 lashes, according to strict
Islamic Sharia law, for having sex before marriage
January 11, 2001 HowComYouCom:
Can Mungo Man challenges evolution theory?
January 2, 2001 BBC
Rawlings: A hard act to follow
December 27, 2000 Science Daily:
Diet Diverged In Earliest Human Ancestors, Researchers Find
December 21, 2000 BBC:
Italy to return obelisk to Ethiopia
December 19, 2000 NG News:
India's lost Africans:
December 18, 2000 NG News:
Ballard Finds Traces of Ancient Habitation Beneath Black Sea
December 16, 2000 Africana:
Unlocking Egyptian secrets
December 13, 2000 Africana:
Racism on the Soccer Pitch in Europe
December 4, 2000 ABC:
Mankind's Earliest Ancestor: Fossilized Bones of Five Chimpanzee-Sized Animals Found
November 29, 2000 BBC:
Virtual mummy tour
November 27, 2000 BBC:
The lost Africans of India
October 23, 2000 Science Daily:
Temple University And Smithsonian Researchers Find Earliest Direct Evidence Of Crop Cultivation In The Americas
October 21, 2000 BBC:
Who Killed Lumumba?
October 11, 2000 BBC:
DNA clues to Neanderthals
October 06, 2000 ABC:
A Question of Race: Forensic Anthropologists Disagree About Racial Characteristics and Bone Structure
September 26, 2000 ABC:
The Iceman Melteth: Scientists Thaw 5,300-Year-Old Man to Learn More About His Kind, His Time
September 26, 2000 ABC:
Bones Tied to Indian Culture: Tribes in Northwest Gain Custody of 9,000-Year-Old Skeleton, Says Babbitt
August 22, 2000 BBC:
Out of Africa
August 18, 2000 FOX:
Hidden History of Central Park: Scientists Search for a Lost African American Community
August 16, 2000 ABC:
Mummy Debate: Federal Agency Says Mummy Is Not Tribal Ancestor
August 14, 2000 FOX:
The Earliest Mummies Were Mothers in the Andes Preserving Lost Children?
August 11, 2000 ABC:
Israel Fossils Change Record: Evidence Puts Hominid Migration 250,000 Years Earlier
July 24, 2000 Far Shores:
A killing in Congo: Lumumba's death no longer seems a CIA plot
July 15, 2000 Far Shores:
Desert Hides Ancient Civilization
July 11, 2000 BBC:
United States of Africa?
July 09, 2000 Far Shores:
World's Oldest Mummies Found in Chile Not Egypt
July 07, 2000 FOX:
Contamination and Controversy: Plague Kennewick Man DNA Testing
July 03, 2000 Discovering Archaeology:
Canada's Iceman Revisited: Research Begins on Human Remains Found in a Glacier
June 21, 2000 FOX:
18th Century Remains Found Near Independence Hall
June 20, 2000 ABC:
Burial Ground Downtown? Archaeologists Say Miami Graves May Date Back 1,000 Years
June 12, 2000 ABC:
A Meaty Feast: Neaderthal Diet May Have Been 90 Percent Meat
June 09, 2000 BBC:
Stonehenge execution revealed
June 01, 2000 Discovering Archaeology:
The Cradle of Agriculture? New Evidence Moves the World's First Farmers into Turkey
May 12, 2000 ABC:
Hominids in Europe: Skulls Probably Represent First Populations to Migrate from Africa
May 4, 2000 FOX:
New Discovery Supports 'Out-of-Africa' Theory
May 03, 2000 ABC:
Oyster Cult: Coastal Way of Life Existed 125,000 Years Ago for Ancient Humans
May 01, 2000 FOX:
Fossil Find May Link Man to Fish
April 26, 2000 Discovering Archaeology:
The Most-Complete Hominid Skull: A 2 million-year-old Skull Emerges From a New South African Site
April 26, 2000 BBC:
Near complete apeman skull found
April 25, 2000 FOX:
South African Scientist: Makes Dramatic Apeman Find
April 24, 2000 FOX:
DNA Tests Said to Link Black Americans With African Kin
April 24, 2000 FOX:
Scientists to Begin Kennewick Man DNA Studies
April 21, 2000 FOX:
Team to Search Sands for Lost Army
April 20, 2000 Discovering Archaeology:
A Failure, Not a Hero: A Famous Royal Tomb of Ancient Macedonia Held the Wrong King Philip
April 19, 2000 BBC News.
Analysis: Brazil's 'racial democracy'
April 05, 2000 Discovering Archaeology.
The Body Farmer: Bill Bass' Studies of the Dead Molded Forensic Anthropology
April 2000 YOUTH FOR INTERNATIONAL SOCIALISM
A belated trial of Belgian colonialism New revelations on the assassination of Patrice Lumumba
March 28, 2000 ABC:
A Breed Apart: DNA Tests: Humans Not Descended from Neanderthals
March 04, 2000 Discovering Archaeology:
Artifacts of Female Independence: Excavations in New Orleans Show the Status of Colonial Women
March 04, 2000 Discovering Archaeology:
The Temple Builders of Malta: Great Stone Monuments Mark the Paths of Ancient Cultures
March 23, 2000 Cosmiverse:
Peru's mysterious Nazca line drawings, revisited
March 22, 2000 ABC:
Walk Like an Ape: Early Hominids Likely 'Knuckle-Walked' Like Gorillas and Chimps
March 15, 2000 NIU
New fossils from China shed light on common ancestry of monkeys, apes and humans,



The Face of Africa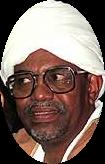 Sudan plans peace talks
The Sudanese president, Omar al-Bashir, and the main rebel leader, John Garang of the Sudanese People's Liberation Army (SPLA), are to attend a summit aimed at ending the country's 18 year civil war.
- May 28, 2001 BBC



May 28, 2001 BBC:
Reports from the Central African Republic say there has been shooting outside the residence of President Ange-Felix Patasse in the capital, Bangui.



Burundi coup attempt 'fails' 18, April 2001
The Burundian army has put down a coup attempt by a group of junior army officers opposed to President Pierre Buyoya's negotiations with Hutu rebels, the defence ministry said.
Burundi History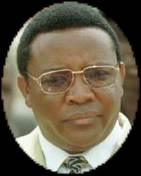 Ex-Rwandan PM denies genocide role 12, April
The exiled former Prime Minister of Rwanda, Pierre-Celestin Rwigema, has strongly denied charges from Kigali that he helped organise the 1994 genocide.

Namibia reveals Congo diamond role 24 Feb, 2001

Human trafficking conference opens in Nigeria 20 February, 2001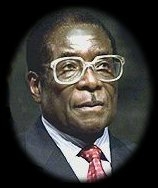 Zanu-PF ups pressure on judges 10 February, 2001
Zimbabwean president Robert Mugabe's ruling party has called on two Supreme Court judges to quit, according to newspaper reports.

IRIN Focus on the post-Kabila era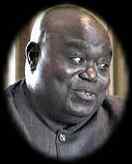 BBC: First account of Kabila killing: As a private service is prepared for murdered Congolese President Laurent Kabila, details emerge of his assassination at point-blank range.



BBC: Masai tragedy