Alternative News from the Web - Pt 2
» There are no political prisoners in Zimbabwe: Tsvangirai
» The Gordon Brown cookie crumbles June 04, 2009
» British Minister Quits, Dealing New Blow to Brown June 03, 2009

» Morgan Tsvangirai's grandson drowns... April 06, 2009
» Tsvangirai grandson dies April 05, 2009
» 'Farm invasions' - Setting the agenda for the Prime Minister March 31, 2009
» Sadc backs US$10bill Zimbabwe plan March 31, 2009
» Zuma says Zimbabwe sanctions unfair March 27, 2009

» Mugabe resolute and unshaken: First Lady March 19, 2009
President Mugabe is a great leader who has stood firm in the face of adversity and has resisted Western machinations on the land issue, says Zimbabwe's First Lady Grace Mugabe.
» Eddie Cross disputes Tsvangirai over crash March 19, 2009
The Movement for Democratic Change party's policy coordinator has disputed Prime Minister Morgan Tsvangirai's statement that the accident that killed his wife was a genuine accident.
» Tsvangirai crash: More questions than answers March 14, 2009
Based on the facts of this case, and keeping in mind the experiences of countries like Cuba, Chile, Venezuela, Iran or Kwame Nkrumah's Ghana among many others, there is more than enough to suggest that the activities of the British and American governments in Zimbabwe today have become too daring, too entrenched and too dangerous to be left alone.
» US embassy accident story not convincing March 13, 2009
» Tsvangirai crash: three drivers linked to USAID, DFID March 13, 2009
» Tsvangirai's son praises President Mugabe March 11, 2009
» UK to fund land reform in Uganda March 10, 2009
THE British government has finalised modalities through which it will assist Uganda to finance efforts aimed at solving land problems, British Prime Minister Gordon Brown has disclosed.
» Deadly crash was the hand of God: Mugabe March 10, 2009
» Tsvangirai rules out foul play March 09, 2009
» Tsvangirai's Accident with UK and US Aid March 09, 2009
Yes, it could be an accident, but we should be suspicious amidst reports of US and UK 'charity' involvement and especially so because of the British haste to call this a genuine accident.
» Tsvangirai flown to Botswana March 08, 2009
» Truck driver in Tsvangirai accident distraught March 08, 2009
» President Mugabe's message of condolence to PM Tsvangirai March 08, 2009
Zimbabwe in mourning for Susan Tsvangirai March 08, 2009
MDC demands independent inquiry into car crash that injured the prime minister and killed his wife
The US-donated aid lorry, normally used to transport medicines, was being driven by a Zimbabwean man employed using money from a British development agency. Police said the driver admitted that he had fallen asleep at the wheel and veered into the oncoming Tsvangirai convoy.
Zimbabwe: Tsvangirai in horror crash March 07, 2009
Prime Minister Morgan Tsvangirai and his wife Susan were yesterday evening involved in a car crash 86km from Harare on the Masvingo Road when their Toyota Landcruiser was hit by a Nissan truck belonging to an American aid agency, Usaid. Prime Minister Tsvangirai, hurt in the crash, was last night still in Harare's Avenues Clinic, and able to sit up, while Mrs Susan Tsvangirai was feared dead although a formal statement is only expected today from the family.
The Ministry of Media, Information and Publicity said the PM's vehicle was sideswiped by the Usaid Nissan truck, registration number 81TCE128, near Mhondoro turn-off. The registration number is one of those allocated to the American Embassy technical support staff vehicles.
» MDC Statement: The tragic death of Mrs Tsvangirai March 07, 2009

» Tsvangirai, Deputy PMs sworn in February 11, 2009
» Tsvangirai promises to pay civil servants in hard currency February 11, 2009
» Zimbabwe Parliament passes CA19 Bill February 5, 2009
» Change US policy on Africa, Obama urged February 4, 2009

» MDC-T rioters shot January 27, 2009
» 'Inclusive govt next month' January 27, 2009
After 14 hours of deliberations the Southern African Development Community (Sadc) yesterday issued a statement saying Zimbabwe's main parties had agreed on a timeline to implement the power-sharing agreement signed on September 15, 2008.
» New chapter opened in political relations MDASH; Mugabe January 27, 2009
President Robert Mugabe says he hopes that a "new chapter" has been opened in Zimbabwe's political relations by the recent power-sharing agreement brokered in South Africa by the region's Heads of States and Government.
» Communique of Sadc Extraordinary Summit on Zimbabwe January 27, 2009

» Zimbabwe: D-Day for inclusive Govt January 19, 2009
» 8 MPs, army officers in fertilizer probe January 18, 2009
» China says sanctions against Zimbabwe unhelpful January 17, 2009
» Mbeki's efforts not required: Tsvangirai January 17, 2009
The Movement for Democratic Change leader says the facilitation efforts of former South African President and Sadc-appointed mediator in the Zimbabwean crisis, Thabo Mbeki, are no longer required as their relationship with him has "irretrievably broken".
» No further concessions, says Mugabe January 17, 2009
» Motlanthe, Guebuza convene high level Zim talks January 15, 2009

» 12,000 Kenyans addicted to heroin, says study January 12, 2009
» 10 million Kenyans face starvation, govt to declare national emergency
» Odinga avoids Zimbabwe double speak January 12, 2009
Our Prime Minister Raila Odinga spoke at last and backed a UN Security Council resolution for immediate ceasefire in Gaza: very honourable indeed, only if he had not advocated war against Zimbabwe barely a month ago.
» Comprehensive financial package on the cards: govt January 12, 2009
» Join Govt, SA tells MDC-T January 10, 2009
» MDC-T in crisis talks January 08, 2009
» West controlling Tsvangirai: Mutambara January 05, 2009
» Zimbabwe: New Govt by February January 05, 2009
» Engaging in the Illegal and the Illegitimate January 04, 2009
» 'Hands off Zimbabwe' says Uganda at the Security Council January 04, 2009
» Uganda at the Security Council: hands off Mugabe January 03, 2009
Mr Butagira made clear that Uganda would not favour moves by powers outside Africa to topple Zimbabwe President Robert Mugabe.
» Venezuela sending aid to Zimbabwe January 03, 2009

» Condoleezza Rice, Gaza and Zimbabwe January 02, 2009
» Cynicism as a substitute for scholarship December 30, 2008
» S Africa confirms 300 million aid December 23, 2008
» Cholera: China donates extra US$500,000 December 23, 2008
» Tsvangirai behaving like Savimbi December 23, 2008
» Zim Govt scoffs at US regime change calls December 23, 2008
» MDC's Chaibva slams Tsvangirai December 23, 2008
» UNICEF airlifts health supplies to Zimbabwe December 22, 2008
» Sadc launches Zimbabwe aid package worth over US$30million Dec. 22, 2008
» Mugabe warns industry and the financial sector December 21, 2008
» Tanzanian gvt donates drugs to help combat cholera outbreak Dec. 21, 2008
» Zimbabwe gets US$70 000 from Tanzania for cholera efforts Dec. 21, 2008
» Venezuelan goverment on Zimbabwe's cholera epidemic December 20, 2008
» Mugabe invites Tsvangirai, Mutambara to form govt December 20, 2008
» Our [Angola] unknown 3,092 cholera deaths December 20, 2008

» S. African President criticizes UK over Zimbabwe December 18, 2008
» Sanctions unhelpful: ICG December 18, 2008
The global think tank, International Crisis Group, has dismissed the effectiveness of sanctions as a helpful tool in effecting change in Zimbabwe.
» S. Africa refuses to join calls for Mugabe to quit December 17, 2008
» Transcript of remarks by President Kgalema Motlanthe during briefing to the media on the SADC's humanitarian assistance to Zimbabwe and the Democratic Republic of Congo, Union Buildings, Pretoria December 17, 2008

» Japanese Red Cross sends advance team to cholera-hit Zimbabwe December 15, 2008
» Motlanthe welcomes gazetting of Amendment 19 of Zim constitution December 13, 2008
» 'McGee secretly met President Mugabe' December 13, 2008
» Mugabe gazettes CA19 Bill December 13, 2008
» Tsvangirai must be sworn in immediately: Motlanthe December 13, 2008
» Some Serious Questions about Botswana December 12, 2008
» Mugabe attacks Tsvangirai, Western powers December 11, 2008
» South Africa rallies behind President Mugabe December 11, 2008
» West must stop living in the past December 11, 2008
» WHO visits Mudzi December 11, 2008

» South Africa dismisses call for Mugabe ouster December 10, 2008
» Zambia dismisses military action report December 10, 2008
» Zambia not planning a military invasion of Zimbabwe—Pande
» Tsvangirai now in a political cul-de-sac December 10, 2008
Former SA President Thabo Mbeki was spot on when he reminded the MDC-T leader that he had nothing to gain from his grandstanding in the West, except acres of media space. At the end of the day he would have to return to Zimbabwe to face his vowed "enemies".
» South Africa is not "pressurizing President Mugabe to step down"
» Tanzania rules out military intervention on Zimbabwe December 10, 2008
Tanzania has categorically ruled out the possibility of authorizing military intervention in Zimbabwe to topple President Robert Mugabe.
» AU rejects call for troops in Zimbabwe December 10, 2008
The African Union has dismissed as "not logical" calls by the Prime Minister of Kenya, Raila Odinga and activist Archbishops, Desmond Tutu and John Sentamu, to send troops to Zimbabwe to topple President Robert Mugabe.
» Africa says no to military intervention December 10, 2008
African countries have rejected calls by Western countries for military intervention in Zimbabwe with Tanzania, the current chair of the African Union, and Kenya leading the rejections.
» Zim not threat to international community - Dr Ndlovun December 10, 2008
Dr Ndlovu said the move by western countries to use the current cholera outbreak as an excuse to invade the country will not be tolerated.

» Tutu call for Zim invasion totally irresponsible: Azapo December 08, 2008
» Azapo describes Tutu's call for intervention in Zimbabwe as irresponsible
A former South African anti-apartheid organization, Azapo has described Archbishop Desmond Tutu's call for intervention in Zimbabwe as totally irresponsible.
» Kenyan PM, Foreign Affairs Minister split over Zimbabwe Dec. 08, 2008
» Odinga calls for intervention in Zimbabwe December 08, 2008
» Mr Brown, what is an international emergency? December 08, 2008
» Cholera Outbreak Outcome of West's War on Zimbabwe Dec. 08, 2008
» Sentamu's call for Mugabe ouster backfires December 08, 2008
» Tsvangirai attends EU meeting in Brussels December 08, 2008
» John Sentamu: It's time to topple Mugabe December 07, 2008
» Gordon Brown declares Zimbabwe in state of international emergency
December 06 2008
» Namibia: Botswana's Macho Politics on Zimbabwe December 05 2008
» Namibia slams Botswana for 'war' on Zimbabwe December 05 2008
» Zimbabwe: Cholera now national emergency December 04, 2008
» Mbeki criticizes the MDC, it's leader, over its 'unrully behavior' December 01, 2008
Zimbabwe's opposition MDC-T leader Morgan Tsvangirai's prominent media headlines do neither help the country, nor will these help himself, the SADC facilitator and former South African president Thabo Mbeki has said, his first public comments against what he veiws as the MDC leader's appetite for making headlines.

» Mbeki criticizes Tsvangirai's comment on SADC November 30, 2008
"It may be that, for whatever reason, you consider our region and continent as being of little consequence to the future of Zimbabwe, believing that others further away, in Western Europe and North America, are of greater importance," Mbeki said.
» President Mugabe should be forced out: Botswana November 26, 2008
» Send the troops into Zimbabwe, says Kenya's Raila Odinga Nov. 24, 2008
» Mbeki and MDC's Heated Exchange
The Movement for Democratic Change says it has officially withdrawn from negotiations with Zanu-PF until former President Thabo Mbeki is replaced as the official Zimbabwe facilitator of the Southern African Development Community. MDC announced this on Wednesday in response to a letter which Mr. Mbeki wrote to Tsvangirai on Monday. Mbeki wrote the letter in response to a letter which MDC secretary general Tendai Biti wrote to him on November 19.

» Zimbabwe welcomes power-sharing pact September 27, 2008
Nearly half a year after disputed elections and following two months of delicate negotiations, Zimbabweans on Sept. 15 welcomed the signing of a unity government agreement by President Robert Mugabe and opposition politicians.

» Mbeki urges African leaders to assist Zim with farming inputs
» Zimbabwe Unity Agreement - Full Text

» SPEECH: Mugabe at the official power-sharing signing ceremony
» SPEECH: Tsvangirai at the official power-sharing signing ceremony
» 9/11: Day West loves to hate September 15, 2008
» Power-sharing deal signed in Zimbabwe September 15, 2008
» Historic power-sharing deal signed September 15, 2008
» AU says Zimbabwe deal marks turning point September 14, 2008

» Zimbabwe: Power-sharing deal hailed September 13, 2008
Ordinary Zimbabweans, political parties, analysts, church leaders, captains of industry, trade unions, the United Nations and the European Union have hailed the signing of a power-sharing deal by Zanu-PF and the two MDC formations.

» Historic Zimbabwe power-sharing deal signed on 9/11 Sept. 11, 2008
THE leader of the Movement for Democratic Change has confirmed to reporters in the capital of Zimbabwe, Harare that a power-sharing deal has been signed by the main political parties in Zimbabwe and President Thabo Mbeki of South Africa, the appointed mediator, has held a press conference to announcing the news.
» Zimbabwe's President Mugabe and Tsvangirai Agree to Share Power
» Zimbabwe Rivals Strike Power Deal
Zimbabwean President Robert Mugabe and his main rival Morgan Tsvangirai have finally reached a deal on power sharing in the turbulent country.

» Canada imposes further sanctions on Zimbabwe, includes the deceased
September 08, 2008
» Tsvangirai criticises President Mbeki, again September 08, 2008

» President Mugabe in process of forming new Govt August 27, 2008
» President Robert Mugabe's Speech at the Opening of the 7th Parliament
August 27, 2008

» Zambian president Mwanawasa dies in France, aged 59 August 20, 2008
» Zambia's Levy Mwanawasa, 'Darling of the West' August 20, 2008
His temerity in criticising Mugabe - in stark contrast to the much-criticised quiet diplomacy of South African President Thabo Mbeki - won him the enmity of the Harare regime who portrayed him as a puppet of old colonial power Britain. Western powers meanwhile warmed to him, with European nations stumping up $160m in aid for Zambian poverty eradication programmes for 2008.
» The West can go to hell - Mutambara August 20, 2008
Mutambara said the negotiations, currently being brokered by President Thabo Mbeki of South Africa, are driven by 'national interest' and the West should not interfere.
» Mutambara interview on ABC August 20, 2008
The following is the full transcript of an interview by Movement for Democratic Change faction leader, Professor Arthur Mutambara on ABC's 'Saturday Extra' programme. The interview was given before the Southern African Development Community's annual summit held last weekend.
» What is on offer now is what is practicable - Ncube August 20, 2008

» Tsvangirai's U-turn: The facts August 14, 2008
» Why did Tsvangirai 'walk out'? August 14, 2008
» MDC in secret talks with Anglo American August 14, 2008
THE Movement for Democratic Change party led by Morgan Tsvangirai and mining giant Anglo American (Anglo) have held secret confidential talks that could reverse the concessions ceded to the Zimbabwean government by Anglo Platinum (a majority-owned subsidiary of Anglo) the Zimbabwe Guardian has learnt.

» Mbeki to seal power-sharing deal August 06, 2008
» UN envoy to meet mediation team and Mugabe August 06, 2008
» Zimbabwe urged to take advantage of EU initiatives August 06, 2008
» China seals chrome mining deal with Zimbabwe August 06, 2008
» Botswana stance on Zimbabwe is hypocritical August 06, 2008

» Zimbabwe: Major boost for SMEs August 05, 2008
» 'Your farm is on our land' August 05, 2008

» Zimbabwe: The Decency of Silence August 01, 2008
» Zvayi says he makes no apology for supporting Zanu PF August 01, 2008

» Mbeki: Zimbabwe talks set to resume Sunday July 31, 2008
» Zim HIV/AIDS campaign commended July 31, 2008

» Mugabe's Biggest Sin: Anglo-American and Chinese interests clash
over Zimbabwe's strategic mineral wealth July 30, 2008
Robert Mugabe, the President of Zimbabwe, presides over one of the world's richest minerals treasures, the Great Dyke region, which cuts a geological swath across the entire land from northeast to southwest. The real background to the pious concerns of the Bush Administration for human rights in Zimbabwe in the past several years is not Mugabe's possible election fraud or his expropriation of white settler farms. It is the fact that Mr. Mugabe has been quietly doing business, a lot of it, with the one country which has virtually unlimited need of strategic raw materials Zimbabwe can provide–China. Mugabe's Zimbabwe is, along with Sudan, on the central stage of the new war over control of strategic minerals of Africa between Washington and Beijing, with Moscow playing a supporting role in the drama. The stakes are huge.
» Sanctions hurting ordinary folk – Gono July 30, 2008
THE Reserve Bank of Zimbabwe governor says sanctions imposed by the West are not just targeted at individual politicians as claimed by Western governments and related media, but are hurting 'ordinary folk' and are tantamount to a direct attack on press freedom.
» Gono urges national cohesion and unity of purpose July 30, 2008
» Recalled Italian ambassador returns to Zimbabwe July 30, 2008
» Burma and Zimbabwe witness the last gasps of the supreme
global sheriff July 30, 2008
The west can no longer impose its will on the increasingly powerful and self-confident nations of the developing world

» Negotiators urged to avoid the media July 29, 2008
Dr Ndlovu reminded the negotiators that the Memorandum of Understanding (MoU) signed between Zanu PF and the two MDC parties categorically bars them from discussing details of the talks or to negotiate in the media, as that would jeopardize the process.
» Mbeki says talks not deadlocked July 29, 2008
President Thabo Mbeki of South Africa on Tuesday denied rumours that talks between Zimbabwe's main political parties had hit deadlock as reported by sections of the international and independent Zimbabwean media.

» US Prepared To Help If Talks Succeed July 28, 2008
The United States government says it has imposed further sanctions against the government of President Mugabe as a way of ensuring that the ruling Zanu PF party negotiates in good faith at the ongoing talks in South Africa scheduled to end next week.

» Zimbabwe crisis puts Zuma above Odinga July 27, 2008
The West, especially the British, had been trying to push Zuma to swallow their bait by publicly criticising Robert Mugabe thus driving a dangerous wedge between him and President Thabo Mbeki who has been pursuing quiet but fruitful diplomacy to defuse the problems in Zimbabwe. Thankfully, Zuma had the courage to reiterate what leaders of the Southern African Development Community (SADC) have repeatedly made clear on many occasions. They have said the West exaggerates the crisis in Zimbabwe, that we have had problems on the continent but the West does not raise the alarm as it has done regarding Zimbabwe; we had millions dying in Angola, Congo, Rwanda, Burundi and northern Uganda, but the West kept silent.

» MoU: Dining Tsvangirai, Deigning the British July 26, 2008
» MoU softens EU stance on Zimbabwe July 26, 2008
» Zimbabwe: Makumbe fails to substantiate violence claims July 26, 2008
Police spokesperson Chief Superintendent Oliver Mandipaka said they visited Makumbe at his University of Zimbabwe offices to verify the authenticity of his allegations. "He only referred the officers who quizzed him to a hostile newspaper, The Zimbabwean, and said he had got some of his information from the pirate radio station run by Voice of America," he said. Police have since dismissed Makumbe's claims saying they were unfounded and meant to cause alarm and despondency.

» Presidency non-negotiable – Zanu PF July 25, 2008
» Makumbe not arrested, only questioned – police July 25, 2008
» Mbeki lauded as Zimbabwe saviour at SAfrica-EU summit July 25, 2008
» EU sings SA praises July 25, 2008
» Praise for Mbeki July 25, 2008
Paris - South Africa and the European Union on Friday wrapped up a landmark summit with Brussels solidly backing Pretoria's mediating role in Zimbabwe as the only way of ending ruinous political chaos. Sarkozy said, "Mbeki's mediation must be supported," he said, adding: "there is no other way possible now and everyone in Europe agrees on this."
» Pakistan's academy team to tour Zimbabwe July 25, 2008
Karachi: The international community might be moving to isolate Zimbabwe but the Pakistan Cricket Board is sending its national academy team there to play unofficial Tests and one-dayers in August.
» Russian companies invest in Zimbabwe July 25, 2008
» Shock defeat for Brown's Labour in Scotland July 25, 2008
» Shock defeat for Labour in by-poll July 25, 2008

» MoU: Zim must shape own destiny July 24, 2008
» China refutes Australian media report of Air Zimbabwe booty flights
» China criticizes Aussie newspaper report on Zimbabwe
July 24, 2008: CHINA has refuted claims by an Australian newspaper that Air Zimbabwe's scheduled civilian flights to China engaged in illicit trade dealings and dismissed the report as 'malicious' and meant to discredit China's relationship with African countries.
» Lift sanctions, Angola tells EU July 24, 2008
» Lift Zimbabwe sanctions – Angola
July 24, 2008: Angola urged the European Union to lift all sanctions against Zimbabwean officials because they pose an obstacle to negotiations aimed at ending that nation's political crisis.
» Landmark SAfrica-EU summit overshadowed by Zimbabwe crisis
» KENYA: 1.2 million in need of emergency food aid July 24, 2008

» Is Africa a Cold War Battleground? July 23, 2008
» A Mugabe deal could land Britain with a dilemma July 23, 2008
» Media and public embargoed from Zim crisis talks July 23, 2008
» What role for the international community in Zimbabwe talks?

» Zimbabwe: Talks Pact Signed July 22, 2008
» Who's To Blame For Zimbabwe's Tragedy? July 22, 2008
» EU broadens Zimbabwe sanctions July 22, 2008


SEARCH: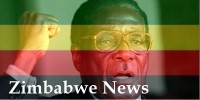 What is Behind the Military Coup in Zimbabwe?
Tuesday, November 21, 2017
I wanted to take power by force: Tsvangirai
Friday, October 21, 2011
Zimbabwe: Tsvangirai praises US funding of PM's office
Saturday, August 27, 2011
President Mugabe's 31st Independence Speech in full
Tuesday, April 19, 2011
Zimbabwe: Leave us alone - President tells West
Friday, April 15, 2011
Challenging Western Distortions about Zimbabwe's Land Reform
Monday, February 21, 2011
WikiLeaks cable: US controls IMF
Monday, December 20, 2010
Zimbabwe: More WikiLeaks shocks
Sunday, December 12, 2010
WikiLeaks splashes out more on Zimbabwe
Friday, December 10, 2010
Zimbabwe land reform critics eat humble pie
Thursday, December 9, 2010

More Zimbabwe News...

2008 Elections Aftermath News

News 2001-2006



Pan-African, independent and civil society labels are now being applied to hawkish, imperialistic and anti-Black African groups that are funded by the US and European powers in collaboration with White settlers in Zimbabwe for the purpose of demonizing President Robert Mugabe and coercing regime change in Zimbabwe. The fact that there are Black Africans in these groups does not make them any less anti-Black African or free from European manipulations.

— Ayinde

Pan-Africanists logic and conviction deduces that because imperialism is an enemy of Africa and we are Africans then the enemies of Africa and/or Zimbabwe are our enemies. Right now imperialism's most pronounced and pointed attack on Africa is in Zimbabwe. When imperialism attacks Zimbabwe it is attacking us. This is our logic.

— Netfa Freeman

Clearly, Mugabe's capital crime was to displace White privilege in Zimbabwe and personally stand up to the White establishment in London and Washington.

— Timothy Kalyegira

Interview: Zimbabwe Ambassador


Should an election be carried out when a country is under sanctions and it has been made clear to the electorate that the sanctions will be lifted only if the opposition party is elected?

Should a political party which is the creation of, and is funded by, hostile foreign forces, and whose program is to unlatch the door from within to provide free entry to foreign powers to establish a neo-colonial rule, be allowed to freely operate?

Should the leaders of an opposition movement that takes money from hostile foreign powers and who have made plain their intention to unseat the government by any means available, be charged with treason?

These are the questions that now face (have long faced) the embattled government of Zimbabwe, and which it has answered in its own way, and which other governments, at other times, have answered in theirs.


Mr Mbeki said those who fought for a democratic Zimbabwe "with thousands paying the supreme price during the struggle, and forgave their oppressors and torturers in a spirit of national reconciliation, have been turned into repugnant enemies of democracy".

In a direct reference to Britain, he said: "Those who, in the interest of their [white] 'kith and kin', did what they could to deny the people of Zimbabwe their liberty, for as long as they could, have become the eminent defenders of the democratic rights of the people of Zimbabwe."




Flashback: Don't blame Mugabe for everything by Thabo Mbeki, May 29, 2003


Martin Luther King noted in 1967 that the Vietnamese people 'must see Americans as strange liberators'. In this brilliant and deeply-researched book, investigative journalist Gregory Elich shows how the US state has not changed its spots. He proves this by analysing its actions against Iraq, North Korea, Yugoslavia and Zimbabwe. Scroll down this amazon.com page for reviews.

Llumina Press Reviews


Contrary to what is implied, many Africans (people of African descent) interpret Zimbabwean developments, not necessarily through romanticism, but with a valid rejection of imperialism's 'mania for regime change'. Too often has the public seen leaders and countries demonized simply as a prelude for this policy.


Land Grab & Robert Mugabe

Before the Mugabe Government started uprooting the white farmers in 2000, this Government kept inflation at 5 percent, 8 percent (or 11 percent in difficult years.) How, then, does a country with all the same factors and leaders from 1980 to 2000 suddenly (because the white commercial farmers have been uprooted) see inflation soar to world record levels in a space of just six years starting in 2000? And how is it that a stable Zimbabwe has an inflation rate 1 500 times higher than Somalia, a country without a govt since 1991?